Here is a piece of mine published in The Conversation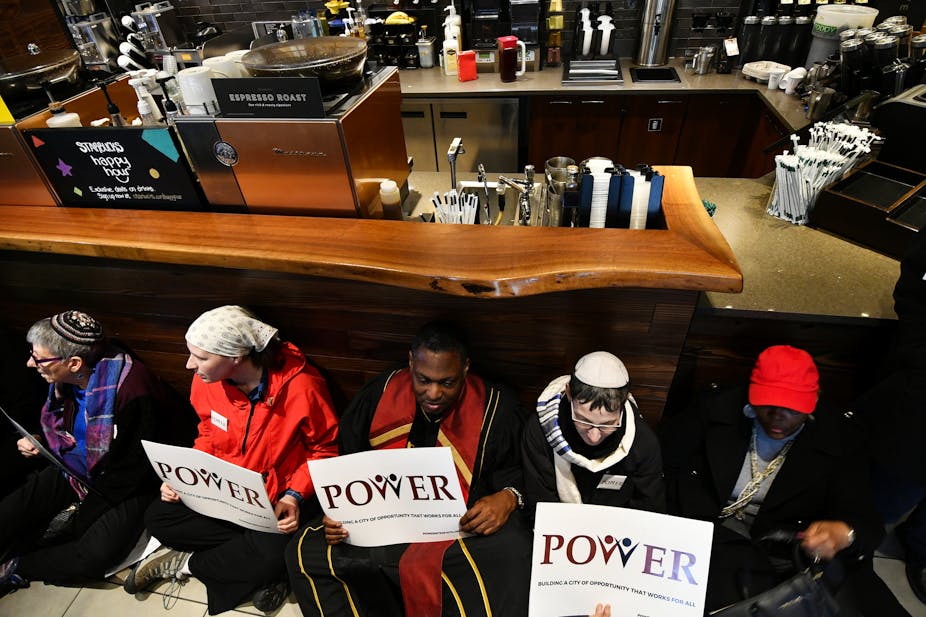 Anti-racism protestors sit in at the Starbucks where two black men were arrested. EPA-EFE/Bastiaan Slabbers
I've found myself tweeting my moral outrage a lot recently. From #DrivingWhilstBlack to #WalkingWhilstBlack, #LivingWhilstBlack  and #EatingWhilstBlack, there have been endless occasions when African Americans are punished for merely being in public spaces.
The latest took place at a Starbucks coffee shop in Philadelphia. Two African American men were arrested for apparently sitting and waiting for a friend to arrive. It follows a long list of events, including police shootings and high-level harassment of unarmed African American people while on foot, in their cars, at pool parties or even while playing with toys. And it is part of a worrying trend of criminalising the "black body".
For more, click here.
Related Posts
The Conversation, Anthill 20, podcast: Myths — Critical Race and Ethnicity Research Cluster, 13.12.17
Community resistance in a neoliberal post-truth era: Is self-care becoming a radical political act? 22.12.16
Racial inequality is still a massive problem in Greater Manchester – and these are the facts that prove it, 13.3.17
Book Release – Urban Dialectics, The Market and Youth Engagement: The 'Black' Face of Eurocentrism? 22.1.15
A quick reaction to the shooting of Antonio Martin, 24.12.14